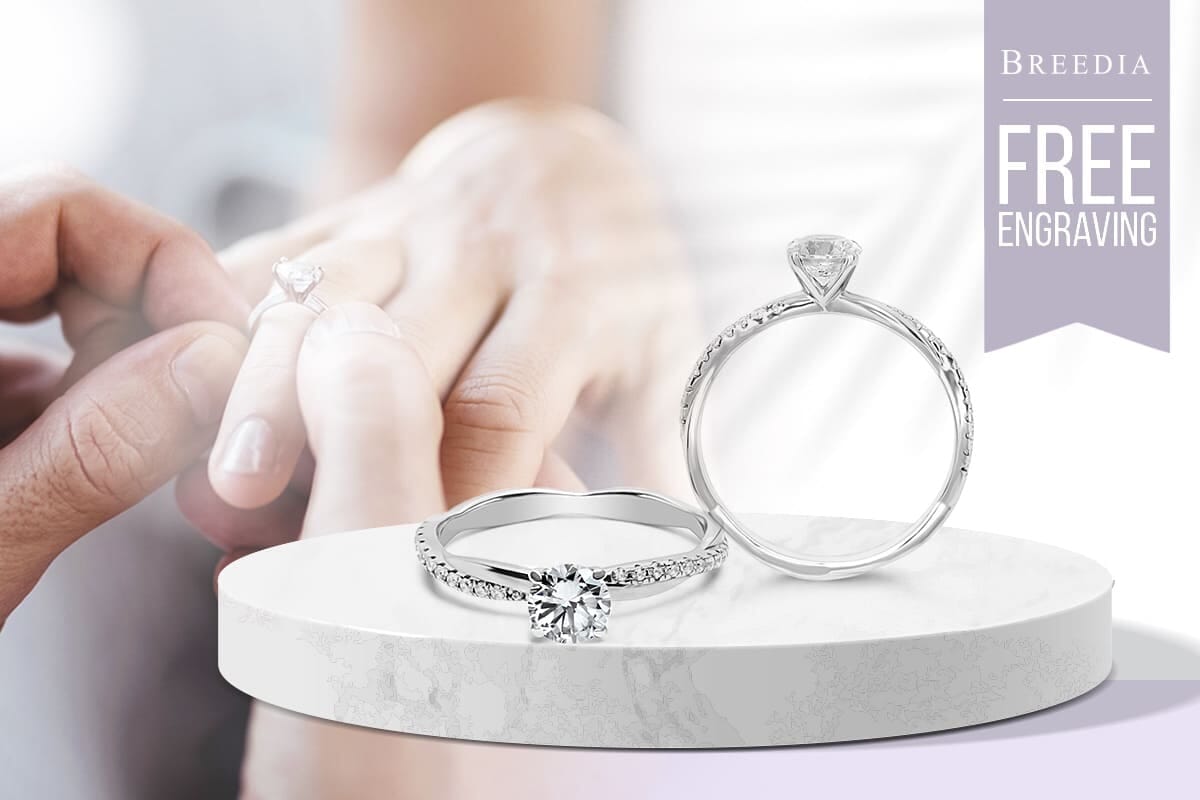 Choose the right precious metal
Engagement rings with 0.5 to 1 carat
Special engagement rings from our goldsmiths with IGI / GIA Expertise: For the proposal only the best with half to 1 carat diamonds.
Rings from 0.5 carats
Discover engagement rings for your budget
Engagement rings - handmade in Germany
Order engagement rings online and on site at BREEDIA, the expert for engagement rings & wedding rings with over 150 years of family tradition. Choose from a variety of styles: classic solitaire rings, tension rings or curved rings!
Learn more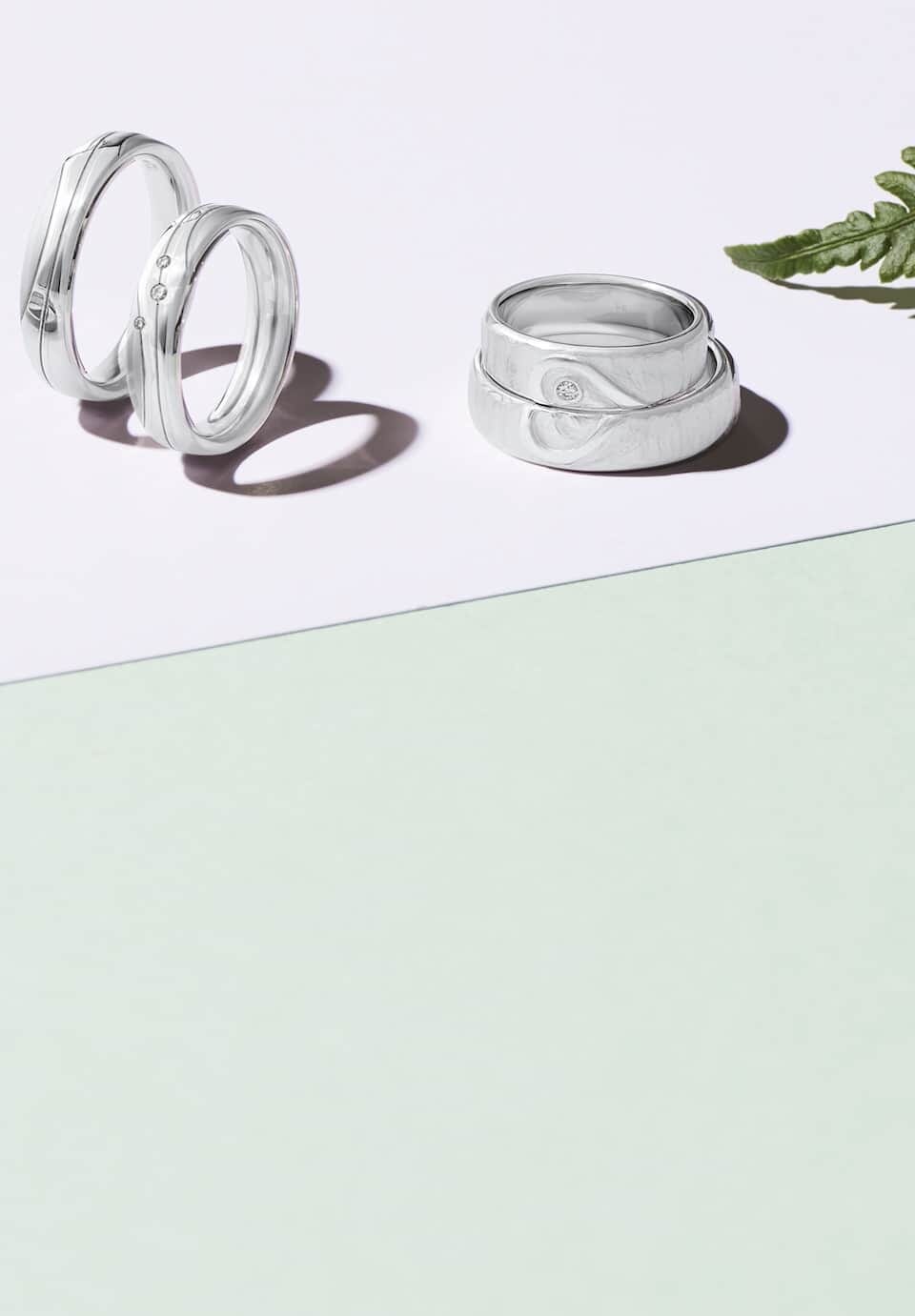 Partner rings
Engagement rings for couples, Friendship rings with free engraving in silver, titanium or stainless steel. Shop now!
Partnerrings from £199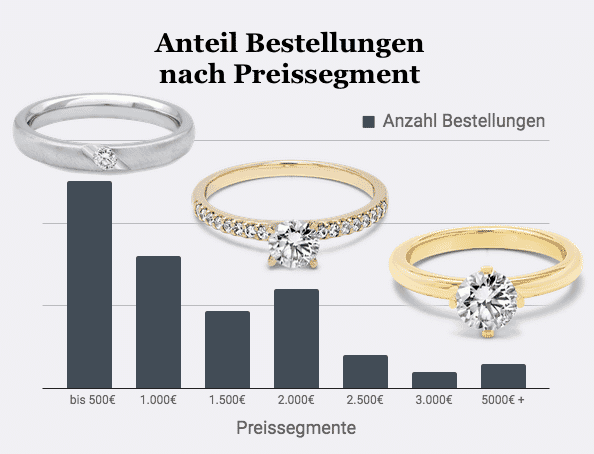 Engagement rings cost
We examine myths and facts around engagement ring costs and prices.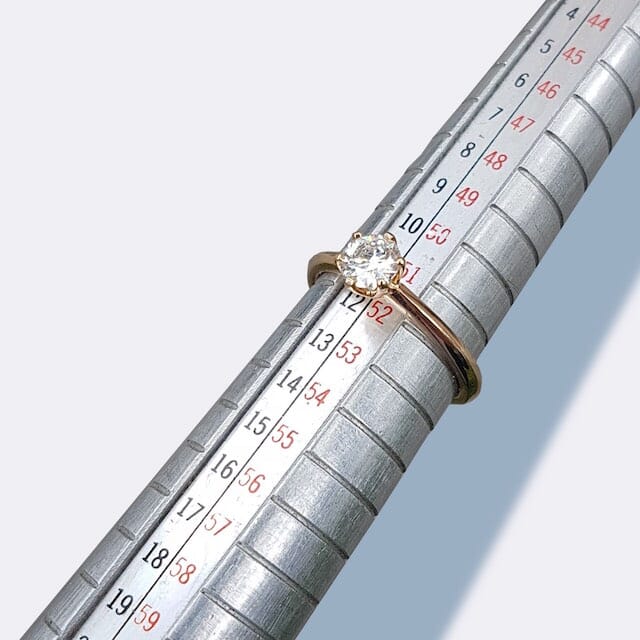 Find out ring size
Determine ring size for engagement ring now, with ring measuring tape, Template, ring size chart and more.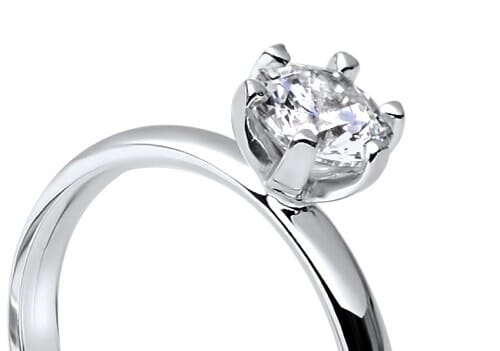 10 common questions about engagement rings
cost, ring size etc. - learn everything you need to know about the marriage proposal and engagement ring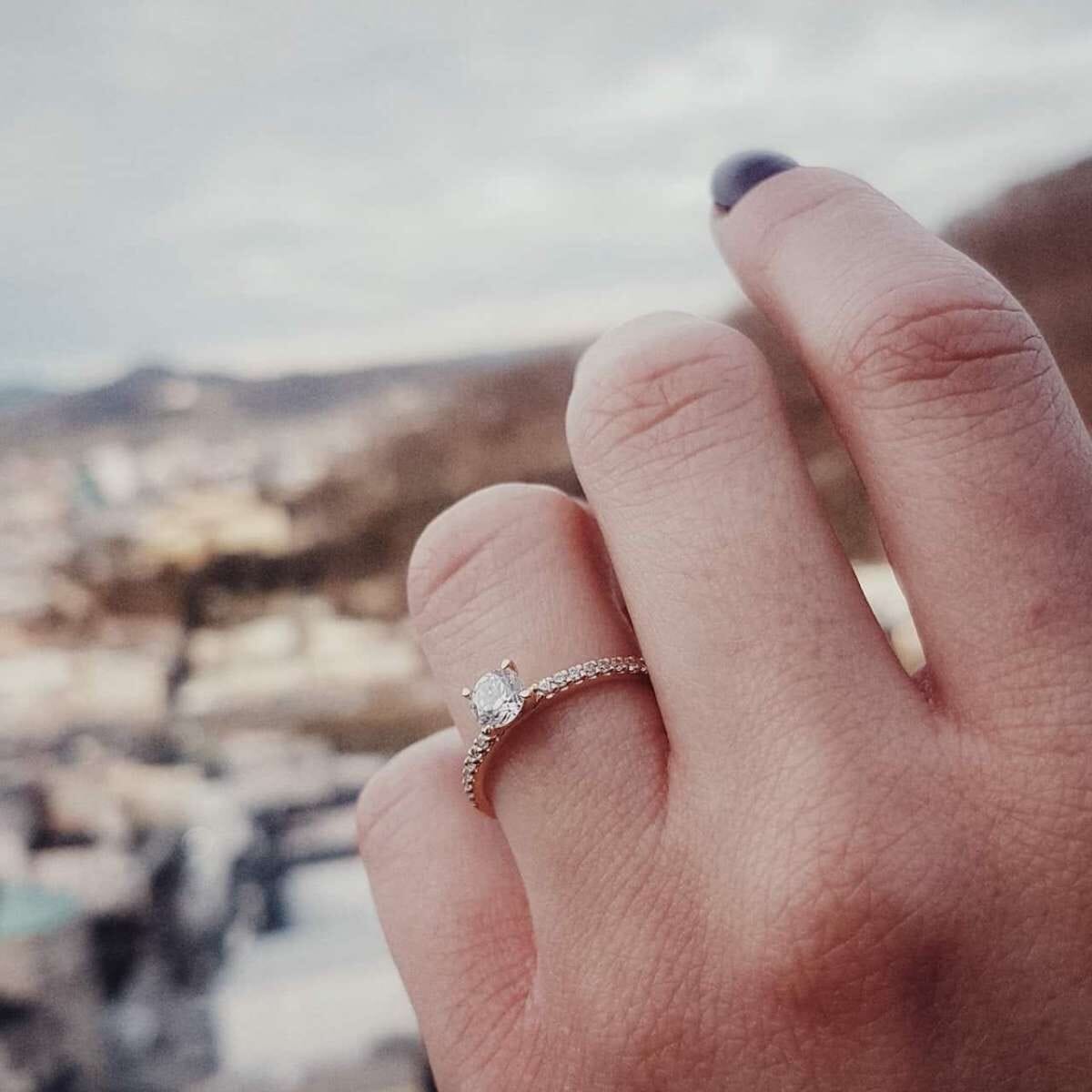 Which hand
is the right one?
Find out which hand the engagement ring is worn.
Top 10 engagement rings
Bestseller-engagement rings with short delivery time.
Schmuckstücke individualisierbar
Engagement rings buy: Online at BREEDIA from jeweler BREEDIA
Who we are
BREEDIA is the first online retailer for engagement rings in Germany. in 2011 the webshop was Launched. BREEDIA is specialized in rings for wedding proposal, but you can find here also friendship rings and wedding rings. We are a Family business, with a 150-year tradition in the jewelry trade, and have passed down the expertise in the Jewelry business in over five generations. Originally conceived purely as an online store for engagement rings, in recent Opened BREEDIA jewelry stores in Germany in order to give you the opportunity to find engagement ring models and the quality of the materials in real life. You can find us and your new ring in Munich, as well as our partner store in Stuttgart.
High quality jewelry - 100% Made in Germany
In jewelry processing, the quality of the product is an important factor. Therefore engagement rings manufactured by BREEDIA exclusively in our own goldsmith's shop in Pforzheim. Only this guarantees the highest casting quality of the rings and processing of the jewelry. Each ring is unique and 100% handmade in Germany by master goldsmiths from Pforzheim handmade. The high-quality diamond with seal certified or another gemstone perfect your ring.
How to find the perfect engagement ring
An engagement ring is not just a piece of jewelry before marriage, but a true symbol of love. With the bREEDIA's extensive range of jewelry and detailed information on our website, we make we choosing the perfect ring for your engagement as easy as possible. Whether for a woman or a man, gold or platinum, diamond or sapphire - we leave no questions unanswered when it comes to choosing the material, the style, the quality or the cut Cut is concerned
In order to support you in the best possible way in your search for the right engagement ring, you will find here Answers to important questions about buying an engagement ring. Furthermore you will find The 10 most important tips about engagement rings in our FAQs. If you need further advice we are available by phone at +49 (0) 89 921 313 955 (Monday to Friday from 09:00 to 17:00) or by e-mail ([email protected]).
What is an engagement ring?
Many customers ask us why there is engagement rings at all and what purpose these types of of rings have?
Before a couple gets married, they both first make a promise to tie the knot at a time in the future they will tie the knot. This promise is called "engagement" or "betrothal." The moment is heralded by one of the two partners through the wedding proposal proposal. During this proposal, an engagement ring is symbolically (and often in a surprising moment, e.g., during the Vacation) an engagement ring is given. Usually, the man kneels down and asks the question: "Will you marry me? "Will you marry me?" question. If she answers "Yes!" the woman's ring is placed on the Ring finger of the left hand. However, it also happens that first the proposal is made without a ring and then later, during the engagement period, an engagement ring or two are chosen together. The typical engagement ring traditionally has a single diamond or at least one dominant Main stone, which is then surrounded by smaller stones on the ring band. Men also like to wear like to wear an engagement ring nowadays, preferably engagement rings without a stone. Noble these rings are nevertheless.
Fig: Difference between engagement ring and wedding ring
What is the difference between engagement ring and wedding ring?
In contrast to engagement rings, wedding rings are presented at the wedding and from then on are worn on the ring finger of the right hand Ring finger of the right hand. Therefore, the wedding ring is the symbol of marriage. This indicates that a person wearing this ring is married. Wedding rings are either quite plain, so have no stones, but can also be set all around with diamonds be occupied. After the wedding, many ladies wear the engagement ring and the wedding ring together on the same finger same finger. More on the topic "Engagement ring: which Hand?"
Set the budget for the engagement ring purchase
First things first: how much you (s) want to spend on an engagement ring is up to each himself up to you. The pressure of having to scrape together several months' salary at once is more likely to exist in America and is not the case in German-speaking countries. But of course there are also Recommendations and guidelines. BREEDIA offers you in any case for every budget the perfect selection in best Quality. Depending on the material and gemstone, the price of your engagement ring varies. Silver is a cheap material and saves some budget compared to white gold or platinum. Even a small diamond can complement such a ring wonderfully and shine like the recipient.
More information about the costs (including Price table and Salary calculator) can also be found here.
The setting of the ring
There are many different styles of engagement ring design
Solitaire Ring: In the classic solitaire ring, a single diamond is set in a a Setting with four or six claws. After the wedding, the Engagement ring is worn as a Ring is combined with the wedding ring on the ring finger
tension ring: In plain tension rings, the gemstone is set directly in the Ring rail directly incorporated and is therefore very practical and well protected for everyday wear. Such Rings are both permanently on the ring finger, as well as in connection with the wedding ring together worn
Modern rings, with their unique shapes, are often curved and are therefore rather worn alone.
Solitair rings with prong setting - the classics among engagement rings
engagement rings in the classic variant are usually solitaires, rings that are concerned with a single stone. The ring band is rather plain and unobtrusive and the gemstone is held in place with a 4 or 6 prong setting held in place. The focus of classic engagement rings is therefore on the gemstone. The ring serves to showcase the stone in a beautiful way. When choosing the stone size, it should be noted that a small gemstone in a setting with 6 claws is not as visible as in a four prong-setting, but is better protected from external shocks. For large gemstones (0.3ct. diamond and above), your own preference should be the deciding factor. A diamond is clearly visible in both variants and sparkles very beautifully.
Plain engagement rings - the bestseller for rings suitable for everyday use
Our engagement rings in tension optics are not only perfect rings for that one moment, the wedding proposal, but also prove to be particularly suitable for everyday wear engagement rings, because the gemstone is set between the ring rail and protected there. Due to the straightforward and simple ring rail, you can later combine the engagement ring very well with your wedding ring on the same finger. tension ring are just suitable for those who prefer something more down to earth as opposed to the big show. The diamond set in the center nevertheless always remains a real eye-catcher, as it seems to float freely in the ring rail. Zirconia stones represent an inexpensive alternative. The inexpensive zirconia can be set in all tension ring models. Our ring models with diamond are configurable in white gold, yellow gold, rose gold, platinum or silver.
Something extraordinary for your love: the modern engagement ring!
Our engagement rings include all the rings that bring out the latest trends in jewelry. In general, very different modern forms exist: Here, on the one hand, the setting or on the other hand, the ring rail can have a special feature. Many modern ring models tend to have the setting harmoniously integrated into the ring rail and not "just" sitting on the ring rail. As a result, many modern rings are somewhat more delicate and sometimes more elegant than the usual engagement rings.
Especially popular: Curved engagement rings
Rings with a curved ring rail combine elegant design with a high degree of everyday wearability. In this ring, the gemstone, whether diamond or cubic zirconia, is clamped or set between the ring and is protected by it against any shocks. Here you will find a wide variety of shapes for diamonds in brilliant cut or princess cut.
What to look for when buying a diamond ring?
Whether it's a small stone or a half-carat, it's the quality that matters. It is especially important that the Gemstone does not appear yellowish, nor does it have inclusions that are visible to the naked eye with the naked eye. A high-quality brilliant cut diamond should have a beautiful, fine white color with a high high Brilliance.
Diamonds are determined by four criteria, known as the 4Cs: Weight (carat), color (color), clarity and cut quality (cut).

Our recommendation for the perfect diamond:
0.1 carat to 0.5 carat: G/Si1 (or tw/si)
from 0.5 - 1 carat: G/VS2
Diamonds in this quality are almost colorless and any inclusions are only visible under the Magnifying glass, with 10x magnification
The material and the color of the precious metal
The higher the quality of the precious metal and the higher the fineness, the longer it will last and the more often it can be it can be refurbished.
For a rather low budget, silver rings with zirconia or very small diamonds up to 0.15 carat very popular. Silver is inexpensive but sturdy and when complemented with a cubic zirconia or small diamond makes a beautiful, inexpensive engagement ring.



May it be be a little more valuable? Gold alloys are noble and ideal to be worn as a ring for a lifetime gold. Yellow gold is a very traditional color and is less commonly chosen today than in the past. However, the the contrast to the white gemstone here is very strong and therefore, even with small diamonds an elegant Option for a really beautiful ring. If your partner already wears gold jewelry, then you should also look at the Proposal ring Roségold has been the trend color par excellence for many years. Unlike with gold-plated rosé costume jewelry, the hue is actually not as pink or reddish as some would assume. The soft rosé looks very harmonious on the skin, as the shade still has a a discreet golden touch. Roségold is therefore perfect for women with a fair skin type. Of all Metals however, white gold rings are the most popular of all engagement rings. The visually timeless and durable white metal mixture is both with white, as well as colored stones, the first choice for of many couples.
Tip! White gold can be excellently combined with other precious metals be combined. For the wedding rings, many ladies therefore choose, for example, a plain rose gold wedding ring or memoire ring, which is worn together with the engagement ring from white gold on the right ring finger is worn.
The precious and very rare platinum is used both for large diamond rings, so also for those who place very high value on the longevity and robustness of the ring. Platinum rings do not change color when worn and therefore do not need to be rhodium plated (white coating), which is used for silver and white gold is used)
Fig.: Frequently purchased engagement rings by precious metals in stores and online
If you are not sure which precious metal is the most suitable for you you can see from the chart which alloys are most commonly purchased for the engagement ring. So for online orders
engagement rings
of silver are the most popular, while in our stores predominantly
White gold rings
are the most popular.
If you have further questions about the ring, we recommend our engagement ring guide. Here on each page more important questions about engagement and marriage are answered. We are also happy to welcome you on site in Munich or Stuttgart, where we will be happy to offer you the best advice you could wish for.